What's on – Offers & Events
---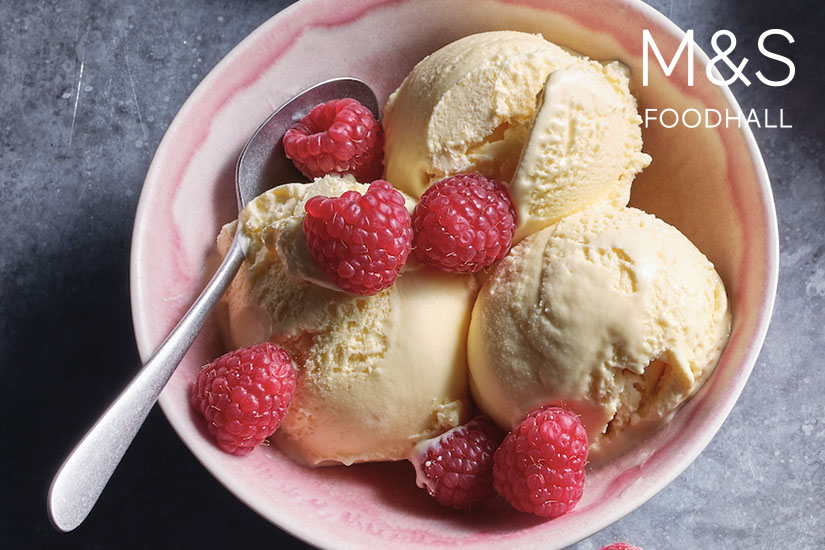 Top 5 food stories
62 CALORIE ICE CREAM… YES PLEASE!
With temperatures set to rise again this week it's perfect timing for sampling our FIRST ever low fat and low-calorie Ice Cream! Introducing the Count on Us Madagascan Vanilla Ice Cream – a deliciously creamy low-fat option – with only 62 calories per portion (496 for the full 1 litre tub). Whether you're looking to lose weight or just fancy a lighter option, our Count on Us range has a healthy choice you'll love, all the dishes in the range are low in fat and low in calories, but that doesn't mean they skimp on taste.
Count On Us Vanilla Iced Dessert
1L, £3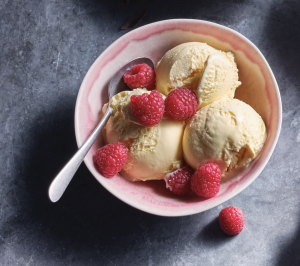 GUESS WHO'S BACK?
Salted caramel was undoubtedly the flavour of Christmas 2019, but who's to say it can only to be enjoyed during the winter months? Back now and ideal for drizzling over that slice of summer cheesecake, our Collection Extra Thick Salted Caramel Cream was a top seller over the festive season and is guaranteed to make pretty much anything taste incredible – at any time of year. Not only that, but we're also joined by yet another comeback from last summer, the Pink Gin Cream which is ideal for slathering over those summer berries and topping with a handful of crushed meringue for the perfect DIY Eaton mess.  Why not try with our BEAUTIFUL Sapphire Raspberries that are 100% British ins stores – exclusive to M&S – each day they are taste tested to ensure they are super plump and fabulously juicy.
Collection Extra Thick Salted Caramel Cream – £3.50, 200g
Pink Gin Cream – £3.50, 200g
British Sapphire Raspberries – £3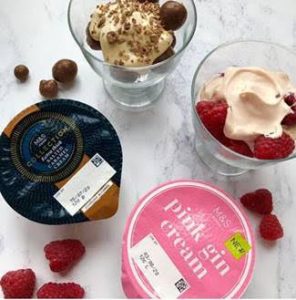 GIMME, GIMME S'MORE
Best known as the campfire treat in our favourite American teen movies, this summer M&S Food is teaching customers how to make their own gorgeously gooey s'mores in the oven or even on the barbecue!  A delicious combination of marshmallow and chocolate sandwiched between two biscuits and then toasted, these are such a popular treat across the pond, there are over 2.1m photos tagged with #smores on Instagram.
Now for the first time, M&S Food stores will be grouping the ingredients together with handy instructions on how to make the sweet summer sensation at home. Easy to prepare and ready in around two minutes, all you'll need is biscuits or cookies, chocolate or chocolate spread, marshmallows and tin foil:
M&S Product Developer, Natalie Tate, says, "S'mores are still growing in popularity in the UK, despite the fact that most of us will have all three ingredients in our cupboards at any time. The chocolate connoisseurs among us can have fun playing around to find their favourite flavour combination, however my TOP tip is to try them with a generous spoonful of our Milk & Cookies Chocolate Spread (£2), which has been a customer favourite since it launched last Christmas!"
Milk Chocolate Digestives – £0.80, 300g
Marshmallows – £1.00, 180g
Milk & Cookies Chocolate Spread – £2.00, 400g
46% Dominican Milk Chocolate –  £2.00, 100g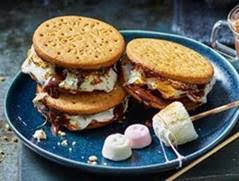 INTRODUCING EXCLUSIVE CIABATTIN®  FROM JASON'S BREAD
Introducing three new EXCLUSIVE artisan breads from master baker Jason Geary – a fourth generation baker who grew up making his grandfather's baking recipes, lovingly hand crafted and refined down the years. Look out for the INCREDIBLE White Ciabattin® – it a mash up of ciabatta and the sourdough baking process.  Nicknamed 'crumpet bread' – this delicious loaf is perfectly baked and ideal for slicing and adding your favourite toppings.  Why not try with our delicious new Truffle Ham?
Jason Geary – master baker at Jason's bread said – 'When it came to joining the family business, there was only one job I wanted – a baker!  From honing and continuing the master craftsmanship of my grandfather, to coming up with new recipes to reflect the modernity and innovation that's the hallmark of our bakery – I love my job and I love what we do'
Each loaf is available exclusively in M&S stores now…
Jason's White Ciabattin – £1.80, 580g
Jason's Craft Beer Ciabattin – £1.80, 580g
Jason's Grains and Seeds Loaf – 580g
More information can be found here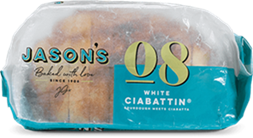 COOK WITH COOKBOOK AT M&S
M&S has introduced new Cook With M&S store cupboard superstars which feature in our brand-new Cook With M&S Cookbook – just £5, available at M&S Food now. One of our favourite recipes has to be these Mini Pitta Pizzas, using our bright and flavoursome Cook With M&S Red Pepper Paste (£1.50, 190g). If you don't have all the ingredients simply swap in your favourite toppings! Set to be a family favourite, use any leftover to paste to marinade meat or veg or serve as a dip with tortilla chips!  
Cook With Cook Book – £5 for 50 (!) family recipes
Cook With M&S Red Pepper Paste – £1.50, 190g