What's on – Offers & Events
---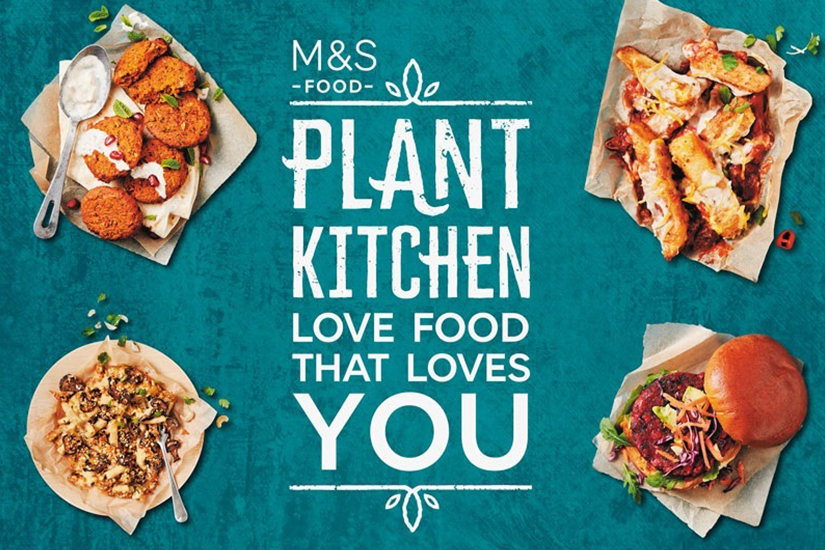 New M&S Vegan-Friendly Range
With one in five M&S customer households cooking for a flexitarian/vegetarian and 60% of customers eating less red meat and adopting flexitarian approach to eating, M&S Food is introducing a new plant-based range to meet demand.
Plant Kitchen is a brand new collection of over 60 delicious meat and dairy-free plant based fresh meals, salads, snacks and ingredients, using plant proteins.
The range includes everything from 'dirty vegan' comfort food such as Cauliflower Popcorn with Buffalo dip and Cashew Mac, to healthy meals like Mushroom Stroganoff with 2 of your 5 a day and packed with nutritious ingredients. It's also breaking boundaries with high street firsts such as vegan Coleslaw and Potato Salad, as well as the first vegan-friendly Sourdough Pizza, exclusive to M&S, using a 'vegan house sauce' and available in two tempting flavours; Margherita and BBQ Pulled Jackfruit.
The latest plant-based ingredients have been cleverly used to maximise flavour and textures, for example 'Toban Jhan' a fermented chilli paste is used in the Thai Green Curry to emulate the complex, funky flavours found in Thai curries.
For scratch cooks there's an inspiring selection of delicious ingredients including new Grain Packs, Tofu and Soy Protein so customers can create their own delicious recipes for the whole of the family.
Plant Kitchen also offers terrific value with smaller bites starting from £2 and meals from just £3
Plant Kitchen meals are the first M&S ready meals to use widely recycled trays, as well as foil trays and cardboard boxes. M&S is also replacing its black plastic trays with widely recyclable alternatives for its popular healthy eating range Balanced For You from January, as part of M&S's commitment to ensure all its plastic packaging is easy to recycle by 2022.
Check out the range at Liverpool Shopping Park today!